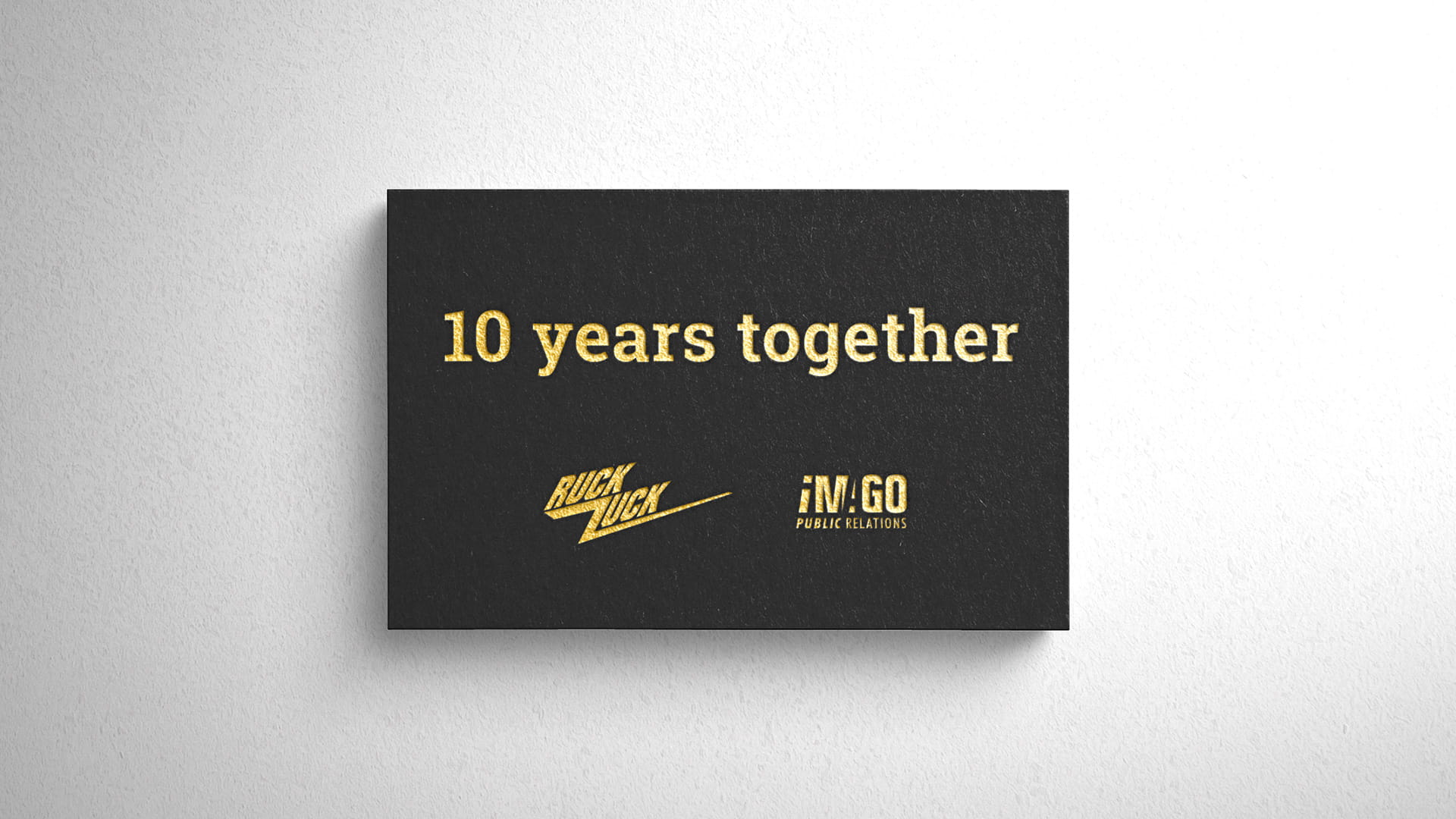 01.07.2020
Anniversaries like this do not happen often so we are all the more pleased to look at the calendar and embark on a sentimental journey. Precisely on 1 July 2010, we signed a cooperation agreement with RuckZuck. Although 10 years of designing communication seems like an eternity, we can say with full responsibility: we want more!
We provide RuckZuck with support primarily in the scope of corporate and product communication. Our activities are carried out both in offline and online channels. To date, as part of our media relations activities, we have prepared and sent 130 press releases to journalists. We have generated over three thousand publications on the brand and its products in the press and on the Internet. We have developed thousands of product descriptions and dozens of expert comments. We have also accompanied our Client to trade fairs.
Within a decade, eight Imago PR consultants, including those specialising in public relations and reputation management, consulting, event organisation and social media activities, were involved in RuckZuck's activities.
RuckZuck is one of the largest franchise networks operating in the interior design industry. The company's business concept was established in 2004 at the headquarters of the Classen Group in Germany. Since then, a partner system has been developed, which today consists of several dozen showrooms throughout Poland. They offer a wide range of flooring, interior doors and finishing accessories from well-known manufacturers and RuckZuck's own brands. Comprehensive customer service and high quality products develop customer confidence and influence their purchasing choices.