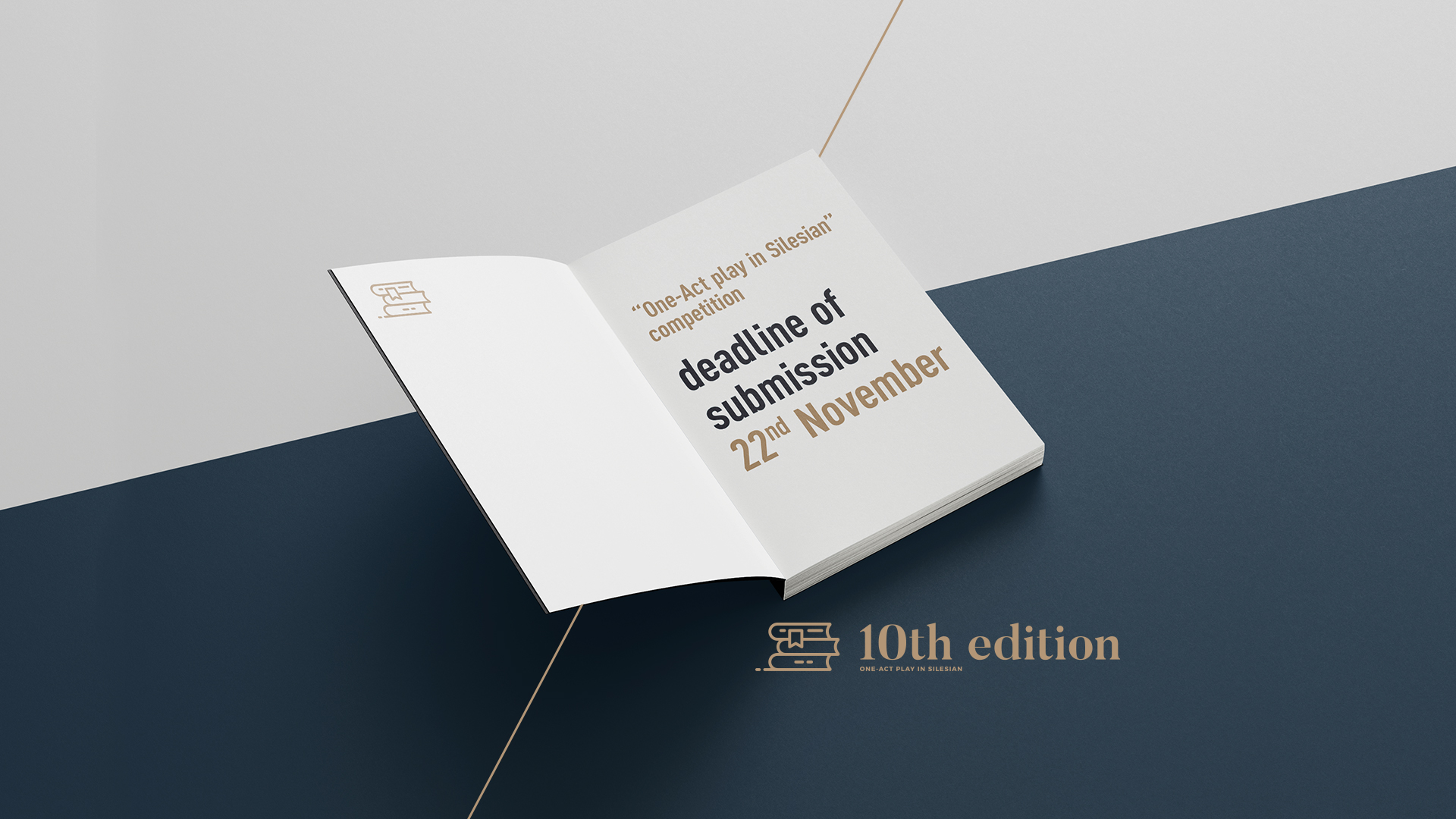 02.10.2020
We have been holding the "One-Act Play in Silesian" (Jednoaktówka po śląsku) competition every autumn for 10 years now. This is the case this year as well, albeit in a slightly changed form.
We are awaiting your submissions until 22 November 2020; the works must be one-act plays written in Silesian with a volume of up to 10 standard pages. The competition is open to amateur and professional writers alike. Please submit texts by e-mail only.
The 10 best one-act plays in Silesian will be selected in early December by the jury consisting of Mirosław Neinert – director of the Korez Theatre; Waldemar Szymczyk – publishing director of Imago Public Relations; Robert Talarczyk – director of the Silesian Theatre; Ingmar Villqist –  playwright and film director, as well as Piotr Zaczkowski – director of Katowice – City of Gardens.
Participants have submitted several hundred works since 2011. Eight books containing the best one-act plays and an audio-book with three winning dramas from 2013 have been published; additionally, two one-act plays have been performed at professional theatres while dozens of other were performed at amateur ones.
This year, a collection of the 10 best works from 2019 will be published as well.
Detailed information and regulations of this year's contest are available on the www.jednoaktowka.pl website.
We invite everyone to participate in the 10th edition of the "One-act play in Silesian" competition.
The competition's organisers are Imago Public Relations, Katowice – City of Gardens and Gazeta Wyborcza.