CHALLENGE
The acquisition of control over Kopex SA by TDJ (owner of FAMUR SA) is the largest acquisition in recent years in the machinery industry in Poland. The consolidation was dependent on the fulfilment of legal requirements and securing of financial resources for its implementation. The background and limitation of the process was the ongoing crisis in the mining industry.
The competition of the listed companies FAMUR and Kopex in the mining industry has become a legend over the years. In 2016, The poor condition of the mining industry and the inadequate market strategy brought Kopex to the brink of bankruptcy, enabling it to be conditionally taken over by the main shareholder of Famur (TDJ) and then by FAMUR itself.
The main challenge in communication was to build the conviction that the takeover of Kopex by FAMUR, operating on the same market, can bring benefits to investors. Nevertheless, the communication support for TDJ's acquisition of control over Kopex, which defined the purpose of the transaction and explained its aspects, was important. The level of unionisation of the industry could in turn imply social risks.
STRATEGY
The communication strategy involved two stages of action. The first one focused on supporting the acquisition – explaining the conditions and effects of the takeover of Kopex, as well as preparing for alternative scenarios of the acquisition in which the lack of consent for the takeover may lead to the loss of thousands of jobs. The second one focused on strengthening FAMUR's image among potential investors – showing the company as attractive to Polish and international investors, prepared to take advantage of the business opportunities offered by the acquisition of Kopex and ensure market rebound in mining.
The role of communication was to present the acquisition assumptions in a manner emphasising the quality of FAMUR management in a difficult mining market and to create a story about FAMUR as a company attractive to investors, with solid foundations and development prospects.
IMPLEMENTATION
The main axis of activities were relations with the media as well as with the investment and stock market environment.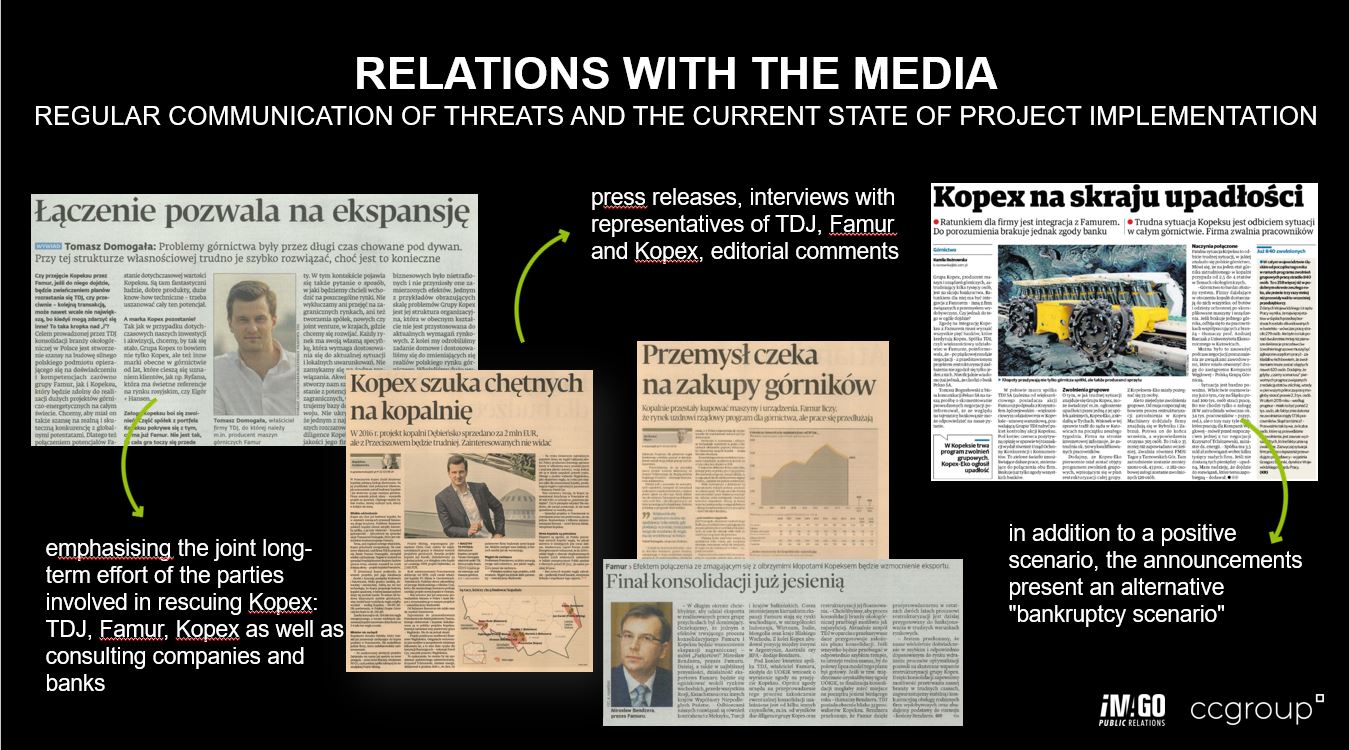 The first stage of the project ended with TDJ formally taking control of Kopex.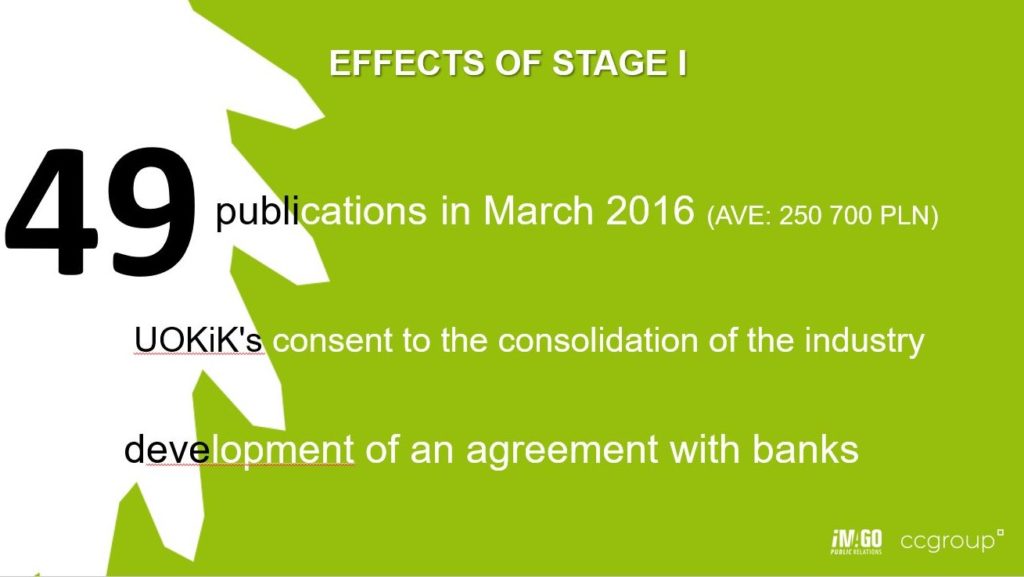 The second stage was completed in June 2016, on the day of one of the largest capital transactions in the history of TDJ. The successful issue and sale of FAMUR shares brought the company PLN 536 million.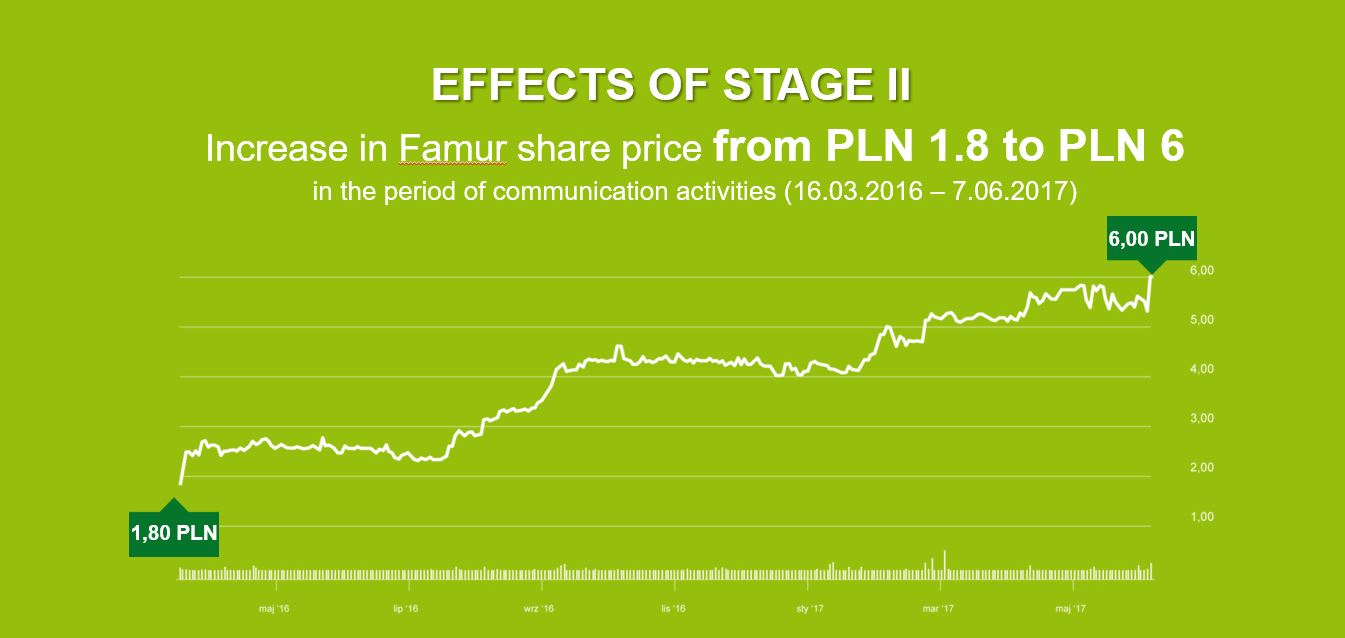 Bronze Paper Clip Award 2017 - Financial PR and Investor Relations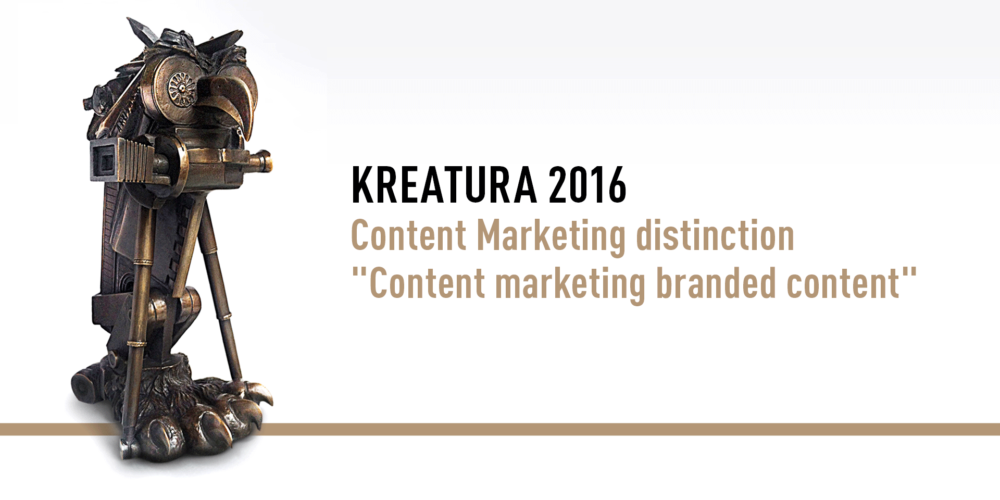 Project Repair Shop – "Content marketing branded content"
How to get into the final of the prestigious "Creature" creation competition? How did a TV programme created at the initiative of ProfiAuto, aired by TVN Turbo, find itself in a narrow, elite group of the most important productions realised in Poland?
Read
more