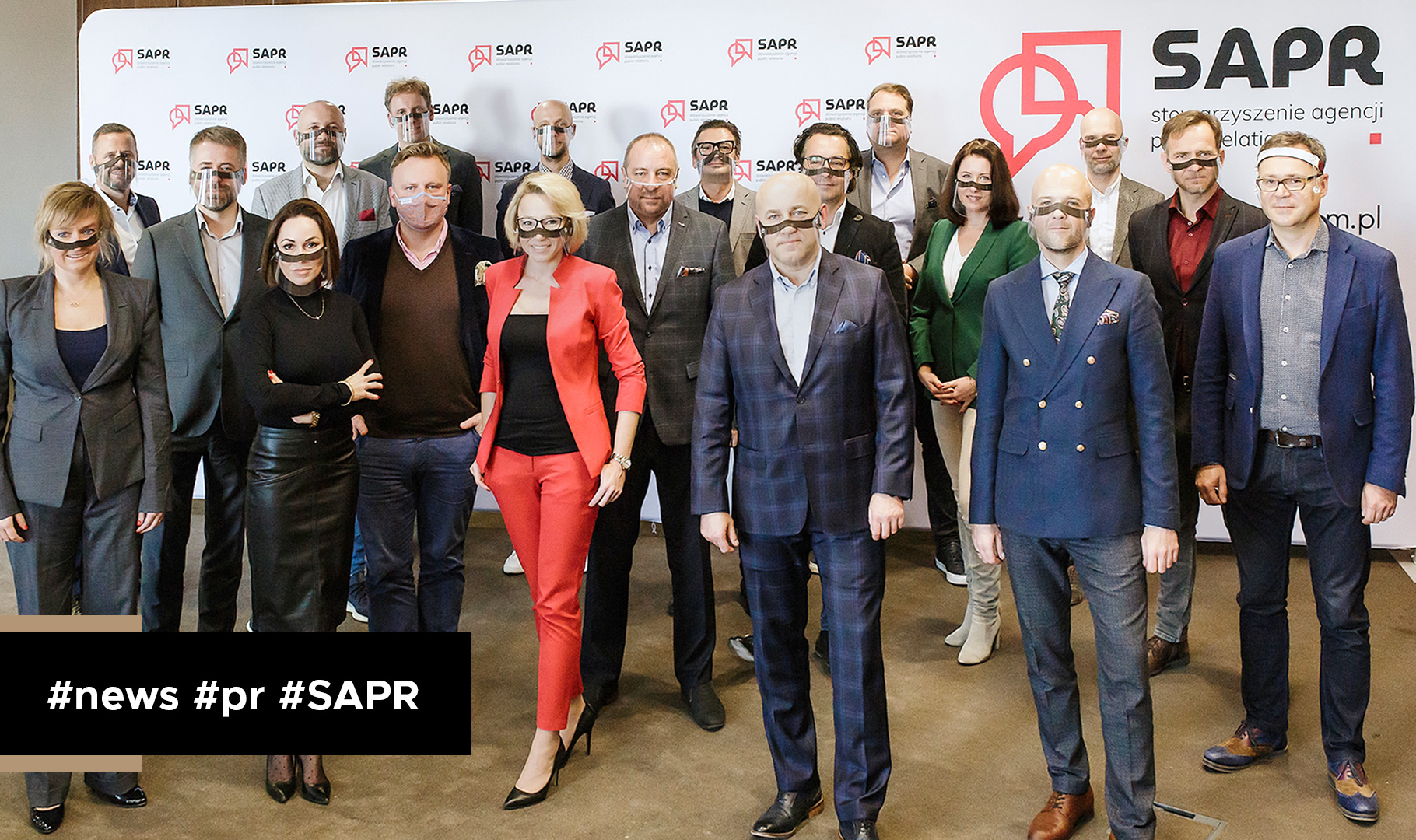 21.10.2020
Stowarzyszenie Agencji Public Relations (the Association of Public Relations Agencies, SAPR) is a new organization established by 20 PR agencies from various Polish cities to represent and support the sector of the broadly understood communication and PR services. From the beginning, the Association has represented the community of over 300 consultants.
SAPR aims at improving and promoting the high-quality communication and PR services, stimulating the development of this sector, supporting the demand for such services, as well as strengthening the PR industry in the face of the growing competition from other communication service sectors, accompanied by the fastest technological development in the world's history. SAPR was specifically created to simultaneously support the management of PR agencies, as well as all consultants working in the associated agencies. Therefore, SAPR will place particular emphasis on educational activities and promotion of the highest standards of customer service among the employees of member agencies at every level. The educational activities and professional promotion of PR services will be directed towards the clients of the member agencies as well.
For more information about the Association, please visit www.sapr.com.pl.
Imago PR is currently a member of Eurocom PR Worldwide and the Automotive Public Relations network.