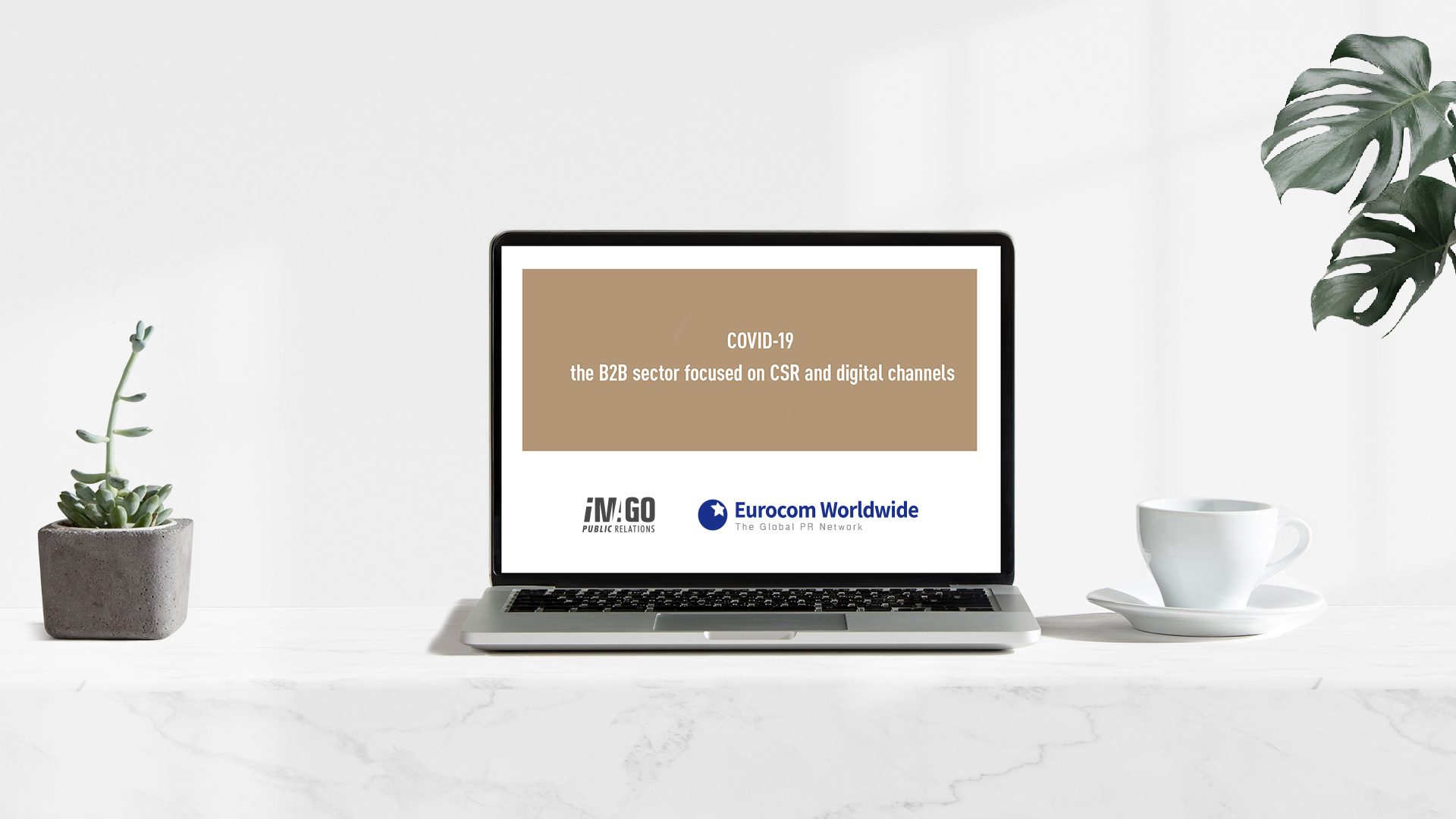 24.11.2020
A global survey by the PR network Eurocom Worldwide among medium sized enterprises in the B2B and technology industry identifies changes in PR and marketing communications practices triggered by the COVID-19 pandemic in 2020.
Almost 80% of the survey respondents reported that they have either partially or even completely rethought their communications practices and corporate messaging during the COVID-19 pandemic while the implementation of new tools for marketing communications purposes has significantly increased. And 37% of the respondents stated that the digital transformation is being accelerated by the COVID-19 pandemic and thus PR and marketing communications will never be the same again.
Over 40% of the respondents confirmed that COVID-19 brought about a major shift towards digital and content marketing practices and the impact of Social Media will further increase communications with customers and stakeholders. 41% stated that mission-driven communications with an authentic and empathic language will thrive and 31% declared that the relevance of transparency with CEO & executive communications will significantly increase.
71% of the respondents deliberately feature Covid-19 topics in their external communications mix. Requoting another respondent in this context: "The COVID-19 theme can be an opportunity to stress CSR or brand essence content that shows how the company's solutions contribute to society and/or to global mega trends."
Over 50% of the respondents declared that they have adapted their internal communications processes to the current crisis, and one third are either in the process of or will be adding dedicated crisis communications procedures to their internal communications practices. Almost 80% stressed the key impact of motivated employees to enhance the company's brand and products – especially during the COVID-19 crisis.
Although many respondents stressed the triumph of digital formats, a total of 56% believe either that offline events will continue to play an important role in their communications strategy  or that we will experience a comeback of offline events after the crisis. Requoting a survey respondent: "The COVID-19 crisis has shown the potential but also the limits of a 100% digital approach, in-person events and networking will continue to have a role in B2B."
45% of the respondents stated that their PR and marketing communications agencies either play a crucial role in strategically leading them through this crisis or supporting them with many creative ideas and projects.
The survey on "The Impact of COVID-19 on Brand PR and Marketing Communications" was conducted by Eurocom Worldwide, the global PR Network, via SurveyMonkey. Around 200 senior PR & marketing professionals as well as CEOs & MDs of B2B and technology companies in Europe, the US and AsiaPacific responded to the online questionnaire between July and October 2020.
Imago PR is the only member agency of the Eurocom Worldwide network in Poland.
More information: https://www.eurocompr.com/news/is-covid-19-a-game-changer-for-the-global-pr-industry